We created a simple easy-to-use interface to manage your advertising campaign on Digifli. All you need is a flyer (or a photo of it) and you can get started. You can have your ad running in less than 5 minutes with these simple steps:
You should already have a Digifli account, if not please register for an account at app.digifli.com.
Step 1: Upload
From the main dashboard Upload a jpg (or phone picture) of your ad or flyer. Click on the UPLOAD tile to select your photo.
Step 2. Choose a plan
Purchase the number of locations you want your ad to appear. You can buy a one time ad for a select number of days, or create a monthly subscription.
Step 3: Choose Locations
Pick the places to show your ad.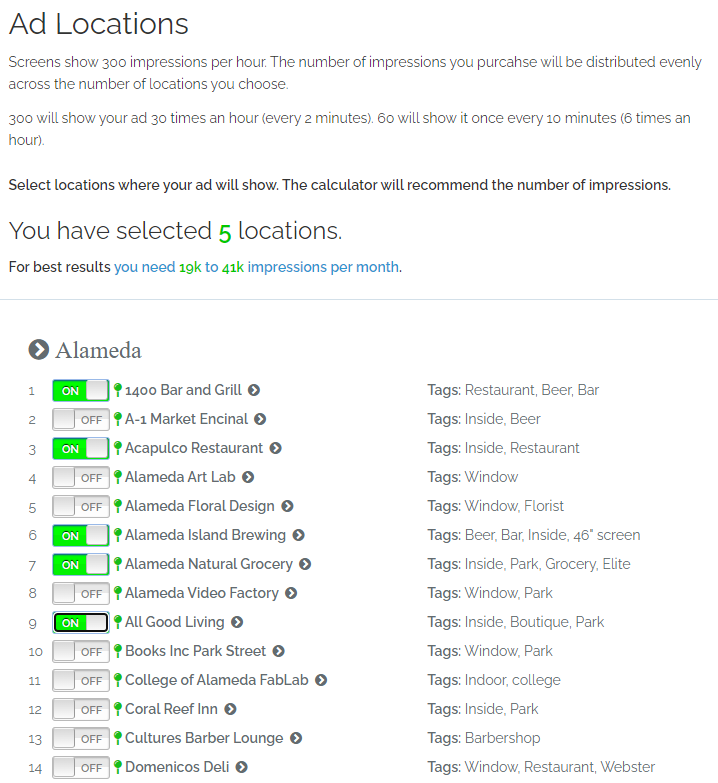 Step 5. Activate
Click RUN AD to activate your campaign and set an end date, the ad will automatically stop running after this date.
Step 4. Relax
Your ad is instantly distributed to all the locations you selected. You can change your locations and ads anytime.
Still have questions, send me an email.